Antenna Adapter | ISOFZ

Female Fakra to Female ISO Radio Aerial Antenna Adapter Converter

Female Fakra to Female ISO Radio Aerial Antenna Adapter Converter
•Description:

This Aerial Adapter is typically used for fitting a stereo with Fakra connection, in a car with normal ISO connection.
It is required on some cars where the original radio has an integral booster for the aerial connection.

Length: 30cm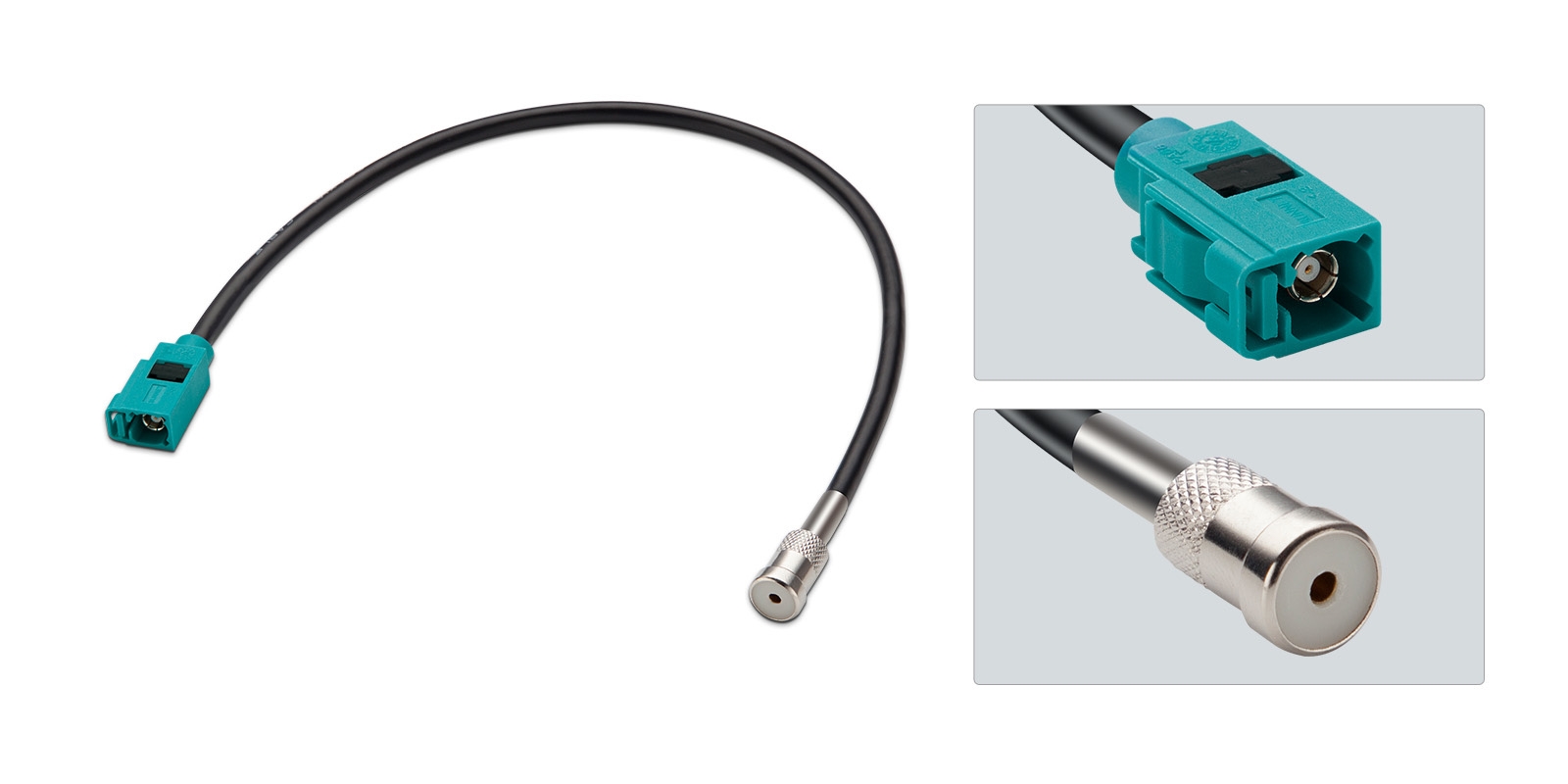 Female Fakra to Female ISO Radio Aerial Antenna Adapter Converter
This Aerial Adapter is typically used for fitting a stereo with a Fakra connection, in a car with anormal ISO connection.
It is required on some cars where the original radio has an integral booster for the aerial connection.
Length: 30cm
13 YEARS' EXPERIENCE
In-Car Entertainment
XTRONS has been working continuously to bring the latest technology and concepts to your driving experience. We aim to develop long-lasting quality products with excellent customer service, allowing us to lead the aftermarket in-car entertainment industry.
The Xtrons Commitment
XTRONS is committed to providing high quality products and outstanding customer service, by ensuring that we meet and exceed industry regulations and standards, from manufacturing to distribution.
High and Low-Temperature Test between -20° and +80°
Electrostatic Test
8-hours Accelerated Aging Test
Verified In Car Test
Impact Test
1.2 Meters Drop Test
Female Fakra to Female ISO Radio Aerial Antenna Adapter Converter
•Description:

This Aerial Adapter is typically used for fitting a stereo with Fakra connection, in a car with normal ISO connection.
It is required on some cars where the original radio has an integral booster for the aerial connection.

Length: 30cm
Product Support
Installation Videos

Product Videos

User Manuals

User Guides

Customer Support