Power Converter | DC Voltage Converter Regulator | ICE/ACS/C12T6
SKU
Power Converter | DC Voltage Converter Regulator | ICE/ACS/C12T6
Power Converter | DC Voltage Converter Regulator | ICE/ACS/C12T6


DC Voltage Converter Regulator 12V to 6V Step Down Adaptor for Factory Backup Cameras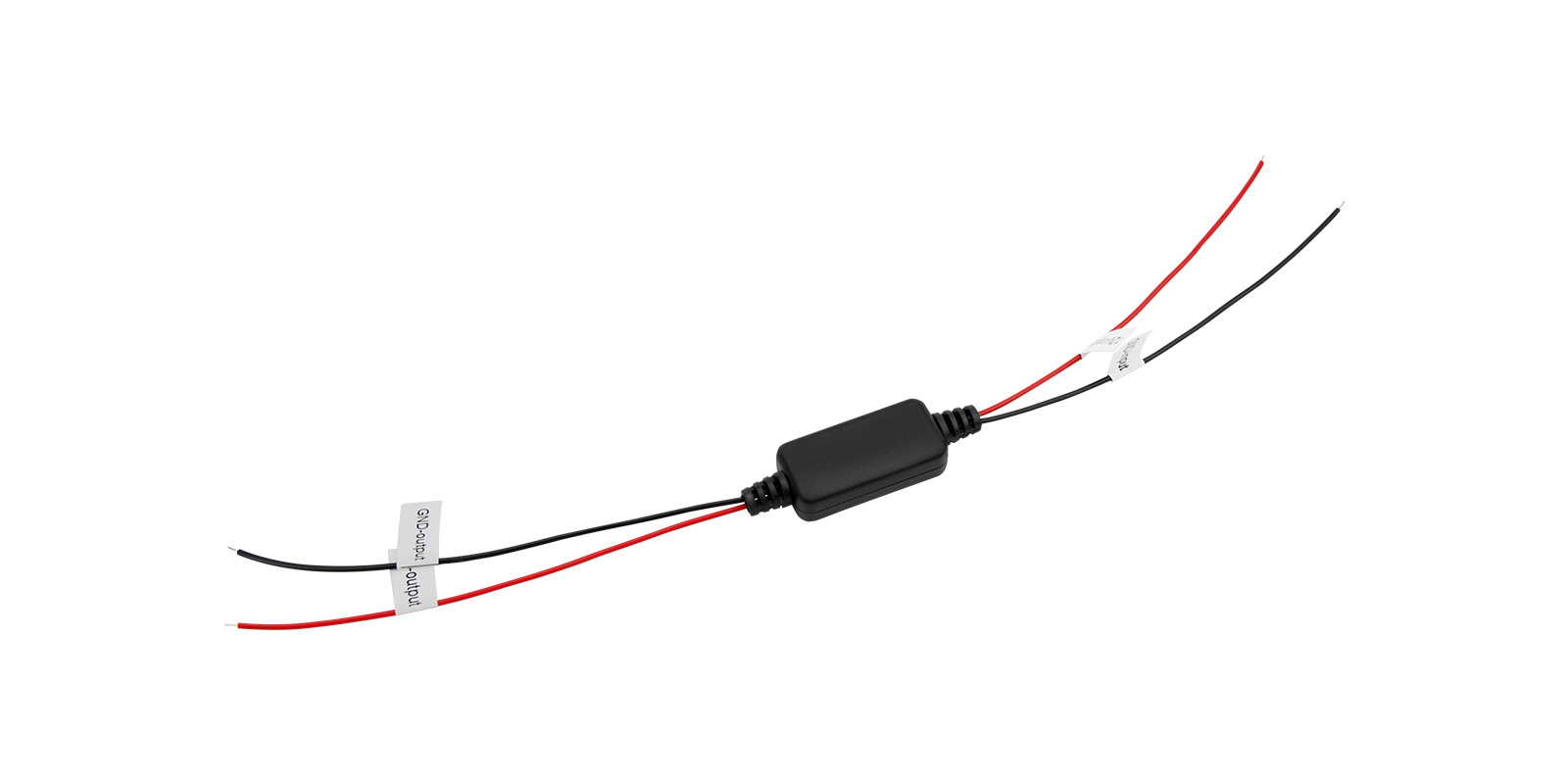 DC Voltage Converter Regulator - 12V to 6V Step Down Adaptor for Factory Backup Cameras
DC Voltage Converter Regulator 12V to 6V Step Down Adaptor for Factory Backup Cameras
This power converter helps you convert DC power from 12V to 6V, so that you can connect your original 6V reversing camera in Toyota/Hyundai/Renault vehicles etc. after upgrading the factory radio to an aftermarket car stereo. 
Wiring
Red: 12V Input
Black: GND Input
Red: 6V Output
Black: GND Output
Features
Durable and long lasting.
Converts DC 12V to 6V, provides proper voltage for a 6V factory backup camera.
High conversion rate and low calorific value
Stability and high temperature resistance
Built-in over-voltage, under-voltage, overload, over-heat and short circuit protection
Light and convenient
Product Support
Installation Videos

Product Videos

User Manuals

User Guides

Customer Support