OBD2 II Scanner Tool | OBD02
OBD2 II Scanner Tool | OBD02

Bluetooth OBD2 II Car Auto Diagnostic Scanner Tool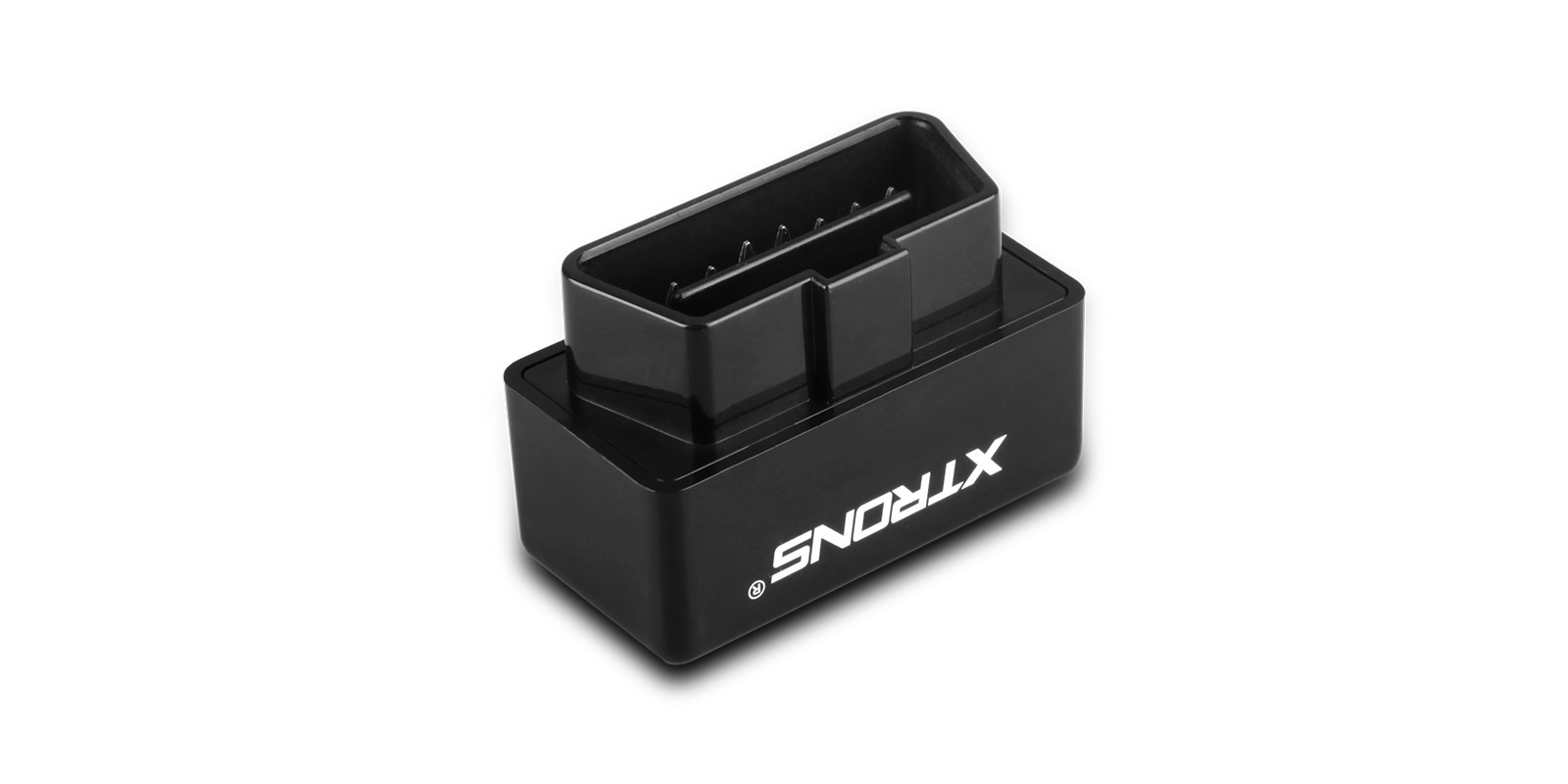 Bluetooth OBD2 II Car Auto Diagnostic Scanner Tool
The Mini Bluetooth OBDII scanner is an engine performance and diagnostics tool for both automotive enthusiasts and professionals. Paired with your Android smartphone or tablet, the Mini Bluetooth allows you to easily scan and clear engine codes, view and save real-time engine data and much more.
Features:
Clear engine codes and check engine lights

Connect to a Bluetooth enabled computer using the supplied software or an Android smartphone using one of the many free compatible apps Android OBD2 APK Download 

View real-time vehicle data while driving

Find and fix problems before they happen

Connects wireless via Bluetooth up to 3 meters (no cable connection)

Compatible with all OBD II compliant vehicles

The latest Printed Circuit Board (PCB) and smallest module design

Dimensions: 48 x 25 x 32 mm

Bluetooth Pairing Password: 1234
Read diagnostic trouble codes, both generic and manufacturer-specific, and display code descriptions with over 3000 universal code definitions in the database

Clear trouble codes and check engine lights
Display real-time sensor data, including:
*Requires appropriate apps
Engine RPM

Coolant Temperature

Calculated Load Value

MPH Speed

Short & Long Term Fuel Trim

Intake Manifold Pressure

Timing Advance

Intake Air Temperature & Flow Rate

Absolute Throttle Position

Oxygen Sensor Voltages/Associated Short Term Fuel Trims

Fuel System Status & Pressure
For your vehicle to be OBD II compliant it must have a 16-pin DLC (Data Link Connector) under the dash and the Vehicle Emission Control Information Label must state that the vehicle is OBD II compliant.
Perfect Fit for XTRONS PF75FSFAP-B, PF75FSFAP-S, PF75QSFAP-S, PF75QSFAP-B, PF7546BAP, PF7553BAP, PF7590BAP, PF75AA3AP, PF75AA4AP, PF75ATTAP, PF75AA3ARP, PF75AA4ARP, PF75ATTARP, PF75JCCAP, PF75FFFAP, PF7539BAP, PF75HGTAP, PF75MTWAP, PF85MTVAP, PF75M203AP, PF75M211AP, PF75M245AP, PF75M164AP, PL91MTVAP, PF75M209AP, PF75M220AP, PF75TRVAP, TL702AP, PF7581BAP, TL702AP, PF75AA3AR, PF75AA4AR, PF75AA3A, PF75AA4A, PF75ATTAR, PF75ATTA, PF7546BA, PF7553BA, PF7539BA, PF75QSFA-B, PF75QSFA-S, PF75FSFA-B, PF75FSFA-S, PF75FFFA, PF75OLOA-S, PF75OLOA-B, PF75OLOA-G, PF75M203A, PF75M211A, PF75M245A, PF75M209A, PF75M220A, PF75M164A, PF85MTVA, PF75MTWA, PF75HGTA, PF65HGTA, PF75TRVA, PF75JCCA, TD699A, TL109A, TD696AS,TD618AS, TD101AS, PF84MTVA, TD696ADS, TD703A, PF65WRJAP,PG7546BA, PG7590BA, PG7553BA, PG75M211A, PG75M203A, TD696A,PG75M245A,PG75AA4A, PG75AA3A, PG75ATTA,PF72AA3A, PF72AA4A, PF73AA3A, PF73AA3AR, PF73AA4A, PF73AA4AR, PF73ATTA, PF7146BA, PF7239BA, PF7246BA, PF7346BA, PF7353BA, PF7390BA, PF70FSFA-B, PF71FSFA-S, PF72FSFA-S, PF71FFFA, PF71OLOA-B, PF71OLOA-G, PF7M203A, PF7M211A, PF7M245A, PF7M164A, PF73AA4A, PF83MTVA, PF61HGTA, PF63HGTA, PF71JCCA,PF6BHGTA, PF7BOLOA-S, PF7BOLOA-B, PF7BOLOA-G, PF7BRVTA, PF8BMTVA, PF9BMTVA, TD702AB, TD626AB, TD695AB, TD626ABD,PCD70FSFA-B, PCD70FSFA-S, PCD71FSFA-B, PCD71FSFA-S, PCD61HGTA, PCD70MTWA, PCD71MTVA, PCD81MTVA, TL701A,TD629A, TD698A, PCD76MTVA, PCD76MTWA, PCD86MTVA, PL90SPKA, PL82MTVA, PCD76QSFA-B, PCD76QSFA-S, HD13A, PCD76TGVA, PCD66HGTA, PCD76FSFA-B, PCD76FSFA-S, PG7539BA, TCD761AL, PCD76RVTA, PCD86M3MA, PCD76OLOA-B, PCD76OLOA-S, PCD76OLOA-G, PB86MTVAP, PCD86CLTA, PCD86CMTA, PCD8AMTVA, PB96MTVAPL, PCD86CVHA, D719A, TL109AP, PB76MTWAP, PB76AA3AP, PB76AA4AP, PB76ATTAP, PB7639BAP, PB7653BAP, PB7646BAP, PB7690BAP, PB7681BA, PB76M211AP, PB76M245AP, PB76M209AP, PB76M164AP, PB76M203AP, PB76M220AP, PB76QSFAP-B, PB76FSFAP-S, PB76FSFAP-B, PB76FSFAP-S, PB76HGTAP, PB76TRVAP, PB7635HAP, PB76JCCAP, PB76FFFAP, PB65WRJAP,  PB76CYPAP,  PB76IBSAP, PB76OLOP-B, PB76OLOP-S, PB76OLOP-G, PB86UNVP, PB9653BPL, PB9646BPL, PL91MTVP, PA87MTVP, PA97MTVPL, PA77MTWP, PA77AA3P, PA77AA4P, PA77ATTP, PA7753BP, PA7739BP, PA7746BP, PA7790BP, PA7781BP, PA77M211P, PA77M245P, PA77M209P, PA77M164P, PA77M203P, PA77M220P, PA77QSFP-B, PA77QSFP-S, PA77FSFP-B, PA77FSFP-S, PA77HGTP, PA17GFVPL-LB, PA77OLOP-S, PA77OLOP-B, PA77OLOP-G, PA77DLRP, PE86M220PL, PE96M245PL, PE86M209PL, PE86M203PL, PE86M211PL, PE96MTVPL, PD9790BL, PD9746BL, PD97SPKL, PD97TGVL, DPA87UNVP, PCD7746B, PCD7753B, PCD7739B, PCD7781B, PCD7790B, PCD77MTW, PCD77FSF-B, PCD77FSF-S, PCD77MTV, PCD77TGV, PCD77M3M, PCD77RVT, PCD77QSF-B, PCD77QSF-S, PCD77OLO-B, PCD77OLO-S, PCD77OLO-G, PA77BYFP, PD9753BL, PCD67PTFL, PCD67HGT, PCD67SFHX, PCD87MTV, PCD87CVH, PCD87M3M, PCD87SZK, PCD87PST-RB, PE86JCCPL, PE9690BPL, PA77IBSP, PA7735HP, PA77DCRP, PA77GVSP, PS96MTVL, PS76MTV, PE98MTVPL, PE98M245PL, PE9890BPL, PE9846BPL, PE9853BPL, PE88M203PL, PE88M209PL, PE88M211PL, PE88M220PL, PE88JCCPL, PB7839BP, PB7890BP, PB7846BP, PB78AA4RP, PB78AA3RP, PB78ATTRP, PB78AA4P, PB78AA3P, PB78ATTP, PB78M164P, PB78M203P, PB78M209P, PB78M211P, PB78M245P, PB78MTWP, PB78JCCP, PB78TRVP, PB78HGTP, PB78QSFP-S, PB78QSFP-B, PB78FSFP-B, PB78FSFP-S, PB78CYPP, PB78OLOP-G, PB78OLOP-S, PB78OLOP-B, PB78DLRPL, PB68WRJP, PB88UNVP, PB88MTVP, D719AS, D771A, TB706APL, TB103AP, TB697P, TA701PL,TA695P, TA101P, TE103P, DTA707PL, TCD618, TCD771L, TE706PL, TE103AP, TE697P, TR704L, TR100, TS109L, TS702L.
Alfa Romeo / Audi / Bentley / BMW / Cadillac / Chevrolet / Chrysler / Citroen / Daewoo / Fiat / Ford / GM /Honda / Hyundai / Isuzu / Jaguar / Jeep / Kia / Land Rover / Lexus / Mazda / Mercury / Mini / Mitsubishi / Opel / Peugeot / Porsche / Renault / Rover / Saab / Seat / Skoda / Toyota / Vauxhall / Volvo / VW
Latest Multi-Protocol Support:
SAE J1850 PWM (41.6 kbaud)

SAE J1850 VPW (10.4 kbaud)

ISO 9141-2 (5 baud init, 10.4 kbaud)

ISO 14230-4 KWP (5 baud init, 10.4 kbaud)

ISO 14230-4 KWP (fast init, 10.4 kbaud)

ISO 15765-4 CAN (11 bit ID, 500 kbaud)

ISO 15765-4 CAN (29 bit ID, 500 kbaud)

ISO 15765-4 CAN (11 bit ID, 250 kbaud)

ISO 15765-4 CAN (29 bit ID, 250 kbaud)

SAE J1939
13 YEARS' EXPERIENCE
In-Car Entertainment
XTRONS has been working continuously to bring the latest technology and concepts to your driving experience. We aim to develop long-lasting quality products with excellent customer service, allowing us to lead the aftermarket in-car entertainment industry.
The Xtrons Commitment
XTRONS is committed to providing high quality products and outstanding customer service, by ensuring that we meet and exceed industry regulations and standards, from manufacturing to distribution.
High and Low-Temperature Test between -20° and +80°
Electrostatic Test
8-hours Accelerated Aging Test
Verified In Car Test
Impact Test
1.2 Meters Drop Test Product Support
Installation Videos

Product Videos

User Manuals

User Guides

Customer Support