Mercedes-Benz | S-Class| Android 10 | Octa Core | 4GB RAM & 64GB ROM | Integrated 4G Solution | PMA90M220
Mercedes-Benz | S-Class| Android 10 | Octa Core | 4GB RAM & 64GB ROM | Integrated 4G Solution | PMA90M220

Android Octa Core 4GB RAM + 64GB ROM 9'' Car Multimedia Player GPS System with Integrated 4G Solution Built-in CarAutoPlay & Android Auto & DSP Custom Fit for Mercedes-Benz S-Class W220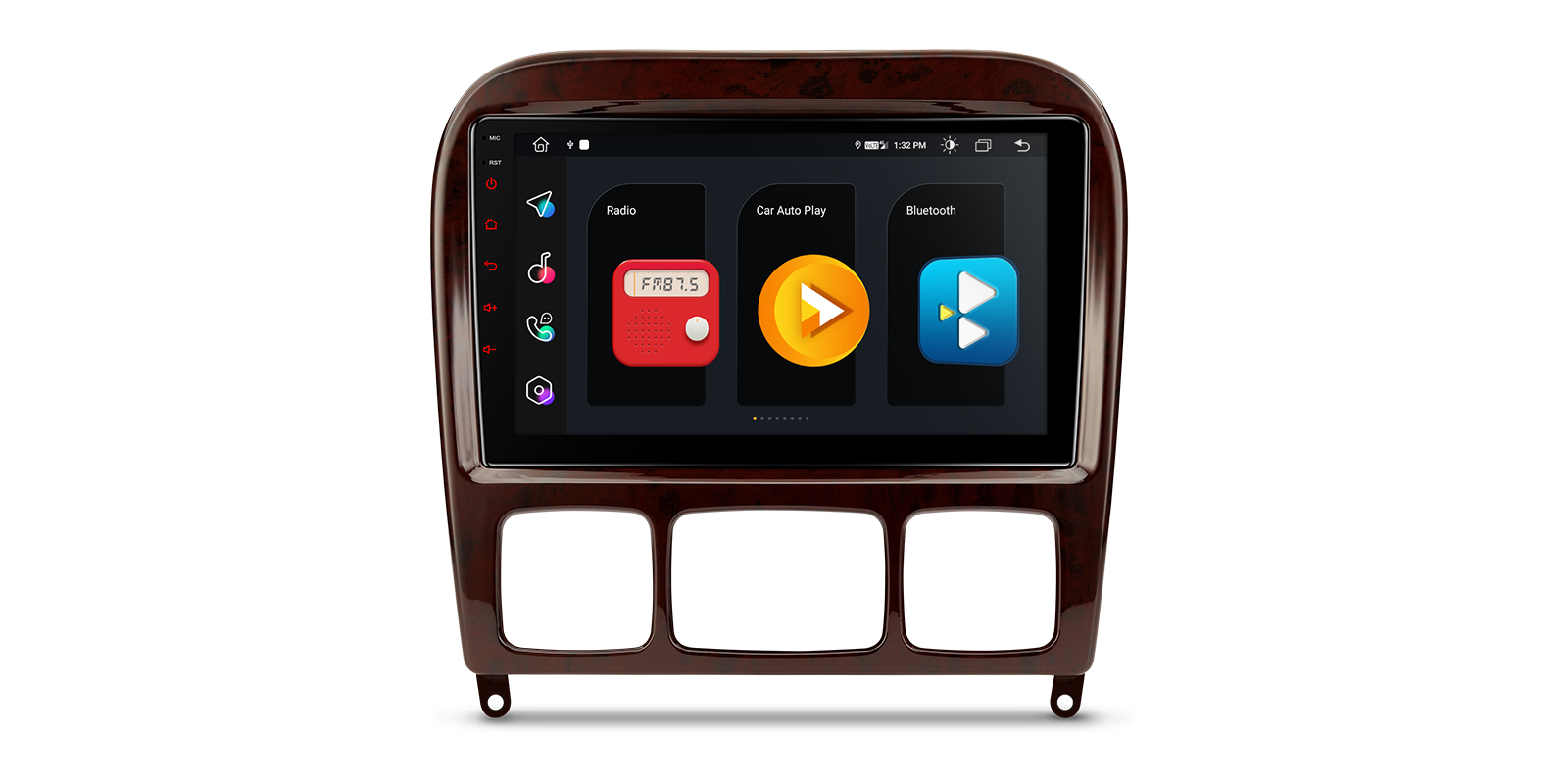 Octa Core 2.5GHz
With multi-core clocking speeds up to 2.5GHz and professional in-car 4G, this outstanding unit is tailored for faster processing and improved performance. Fast boot times from the very first time you turn it on, and a smooth and quick user experience.
Reviews From The Customers
"Very pleased with usability of the unit. Ive asked Professional fitter to install it. 0 problems. im strongly satisfied with the purchase."

"Overall I have to say I am pleased with the quality of the products that xtrons has in offer for its customers. I recently purchased a PA7939BIP for my BMW, I am indeed impressed with the design and functionality that this unit has. Delivery was fast and efficient, and in no time I was able to try out the unit for myself.

They also provide a range of accessories to fit with their radios, and I thought I might as well buy some to make my experience go all the way and I have to say I am glad I did it."

"Excellent customer service. Quick and efficient. I contacted customer services as was struggling to find a spare bracket for my in car tvs. They were very helpful and when the product was out of stock ordered them directly from the factory.

Instead of waiting the 2 week on back order I had them in 2 days. Superb would highly reccomend."

"I received an email from customer services within the first 24 hours to ensure I had the correct stereo for my vehicle I opted for the free delivery when I ordered it on the Monday and it arrived on the Friday.

I read through the instructions and user manual and it was all perfect English (no chinglish) like most Chinese products I found the wiring diagram easy to follow and all of the fittings were a good quality not cheep rubbish like some companies use to save money the screen fit perfectly and is a high quality and the audio quality is much better than the factory system and makes the car look so much more modern I would 100% recommend this to anyone thinking of getting one of these units."
Maximum Capacity
4GB DDR4 RAM with 2X Data Transfer Rate and High Power Efficiency, 64GB ROM
With 4GB of RAM for intensive multitasking, from navigating to entertainment, there will be no more glitches or lagging. The 64GB built-in storage gives you ample space for all your apps and files.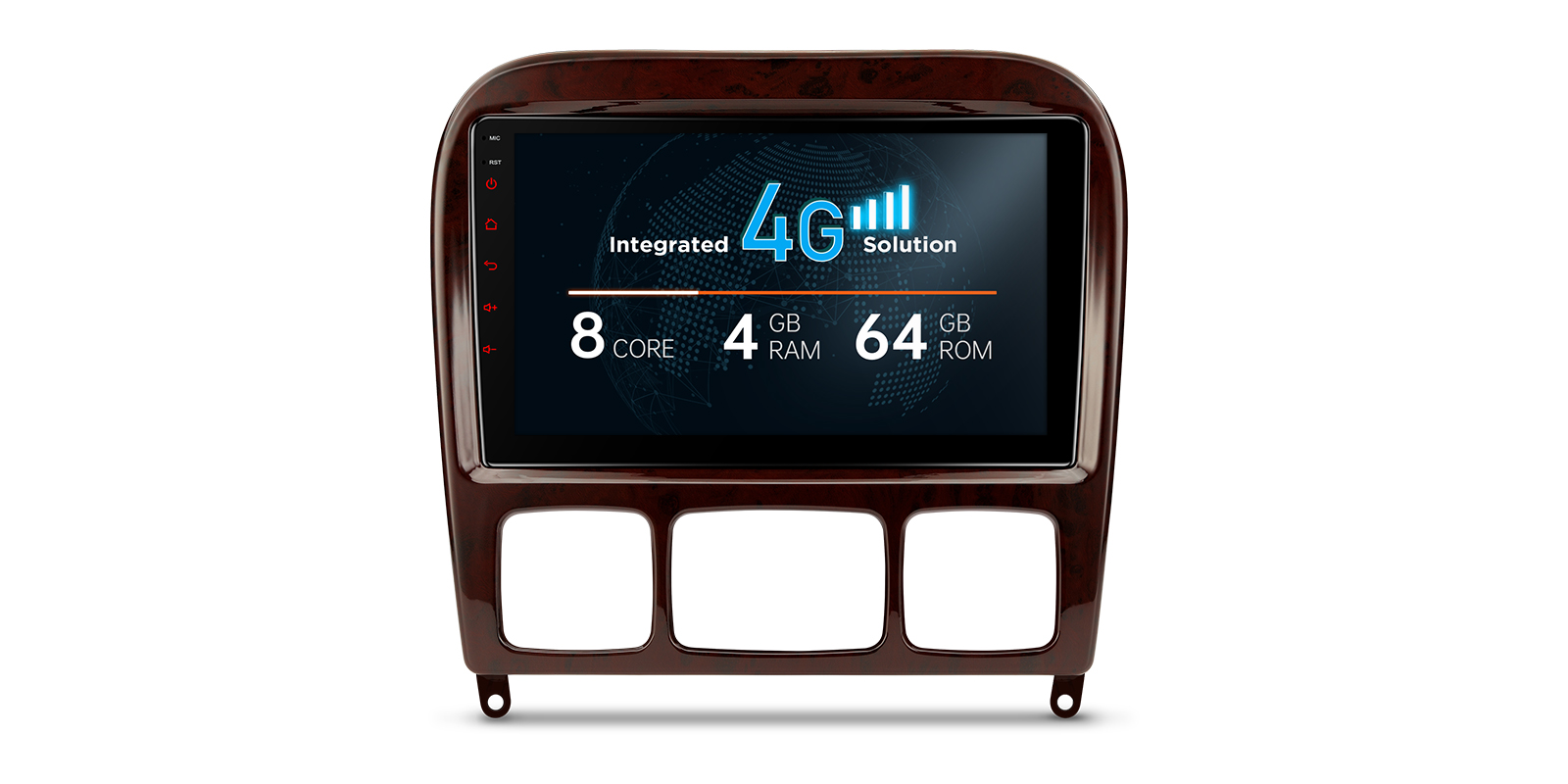 Supports 99% of Carriers Worldwide
Feel the 4G Speed
The 4G module integrated in this unit allows you to enjoy superb 4G speed anywhere in the world, without buffer or lag when navigating, watching videos or playing games. 
Get Ready for New Possibilities
4G Connectivity
Independent 4G Network offers you an easier and more secure option of accessing the internet directly, without connecting to other devices. Now you can make your vehicle a mobile office, track your car's position and keep your kids entertained on rides, all with your mobile phone in your pocket. 
Smartphone Connectivity
Built-in CarAutoPlay & Android Auto
Get an optimised experience using mobile applications and stay safe while driving. You can cast your phone to the unit's screen for GPS navigation, or get access to the voice commands of Siri and Google assistant.
 - Supports Android phones with Android 4.3 and above
 - Supports iPhone 5 and later models with iOS 8 and above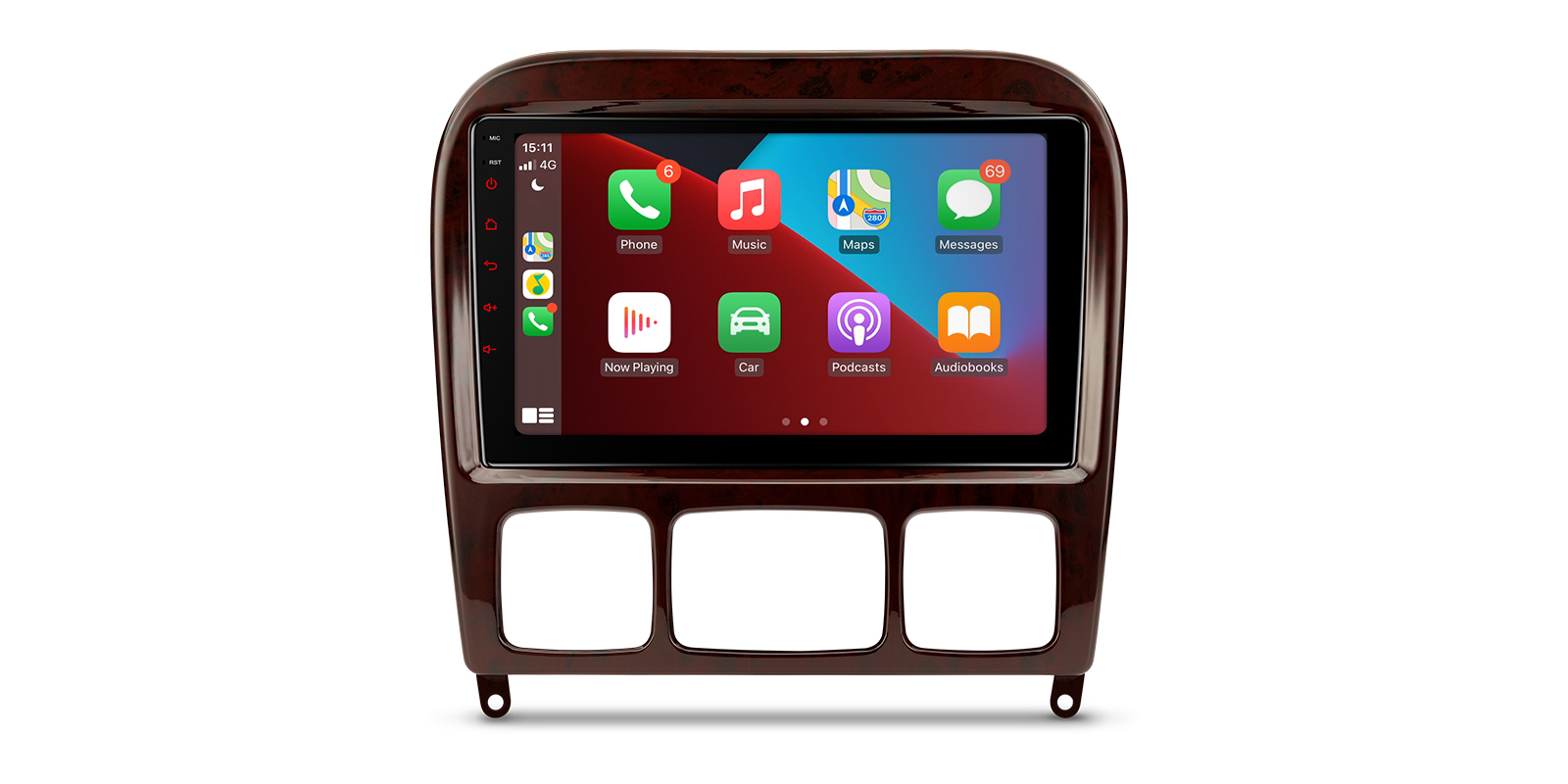 Professional Sound Quality
Built-in DSP
The built-in DSP offers extensive sound adjustment options to get the best out of your car's sound system, and to adjust the sound to your taste and preferences. The options include 30-band Graphic Equaliser, 5 preset EQ Mode, Smart Bass, Balance & Delay, Loudness & Bass Filter. 
ACCESSIBLE
HIGH END

TECHNOLOGY
Built-in Bluetooth
Accurate GPS Chip
HQ Radio Chip
HQ Amplifier Chip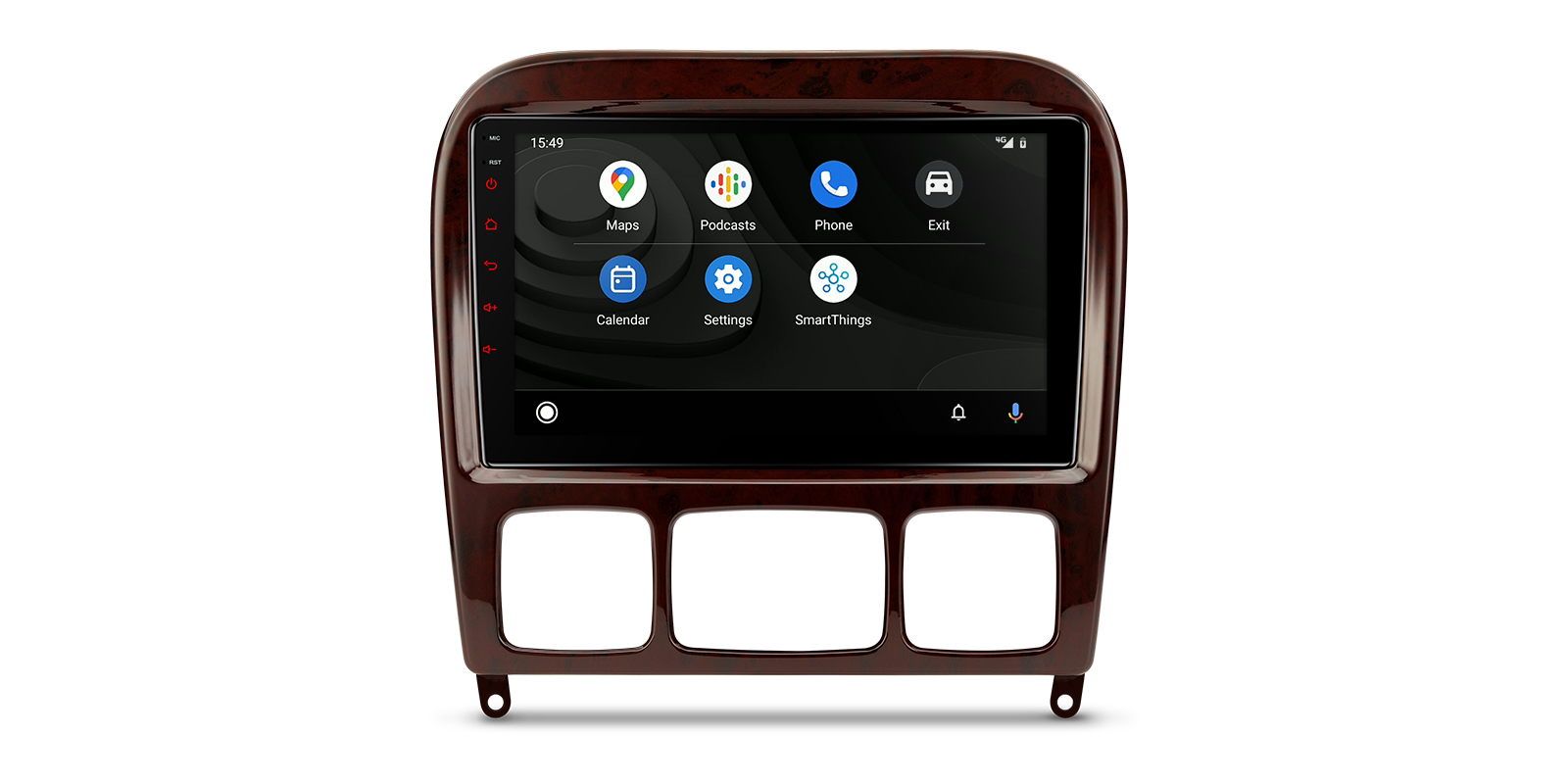 Dual Band WiFi
Supports 1080P Video 
Picture in Picture 
Supports Split Screen
OBD2 - Diagnose Your Car Status
With the OBD2 function, you can retrieve real-time data and trouble codes from your vehicle's computer. The information obtained from your vehicle is presented in an easy-to-read format, keeping you up-to-date with what's going on in the engine.
Note: The OBD2 scanner box is not included (XTRONS OBD01, OBD02, OBD03 and OBD04 are compatible)
Video Input Ports
A DVR captures your journey from the dashboard, giving you features such as collision footage which can bring your insurance premium down. A front or reversing camera provides a more accurate image of the world around you, meaning a safer ride and safer manoeuvres for you and your passengers.
Note: The DVR, front view camera and reversing camera are not included (XTRONS DVR023S, DVR025S, DVR027S, CAM001F, DVR028, DVR029, DVR030 and reversing cameras are compatible)
Tyre Pressure Monitoring (TPMS)
After installation, the TPMS sensors will automatically monitor your tyre pressure and temperature, sending their status to the driver's seat. You can view real-time data and stay on top of your safety.
Note: Tyre pressure monitoring receiver system is not included (XTRONS TPMS07 is compatible)
ENTERTAINMENT
EXPERIENCES &
FUNCTIONALITY
LIKE NEVER BEFORE
1080P Video
This unit is compatible with most video formats, allowing you and your passengers to watch your favourite movies on the road, with perfect clarity and definition up to 1080P. 
---
Picture in Picture
PIP is a floating video player which sticks to the foreground of your screen. This new feature lets you watch your favourite videos while multitasking. 
---
Dual Band WiFi
Dual-band Wi-Fi supports both 2.4GHz and 5GHz band and provides faster speed and flexibility. It avoids connection issues or interferences and offers more stability. 
---
Built-in Radio Tuner
This unit comes with a radio tuner, storing up to 30 stations.
---
Optimised CANbus Decoding
The Optimised CANbus Decoding can help you get access to more information. You can use the steering wheel controls to take control of your music or use the hands-free calling function, all while keeping your eyes on the road. 
---
GPS Navigation with Online Maps
Support different navigation systems GPS, Glonass, Beidou and maps Sygic, iGo, Waze, Google Maps etc. Easy to get the latest roadway info and accurate direction. 
---
Bluetooth
Built-in Bluetooth module, you can now enjoy interference-free phone calls in higher quality.
---
4 x 45watt Amplifier Output
With the built-in amplifier delivering 4 x 45 Watts for the speaker channels, you can enjoy superb sound, in perfect harmony with your in-car environment.
---
Stylish in-house UI
The most commonly used app would be on top for quick access, while the playful and moveable icon design allows you to access all of your favourite apps at a glance.
---
Supports 32bit & 64bit Apps
You can install and run more Android Apps including 32bit & 64bit ones.
---
Instant Rear Camera Access
Get access to the backup camera quickly and automatically whenever you are reversing.
---
Supports Reversing Camera
XTRONS offers a wide variety of rear and front driver assist cameras. You can choose from simple reversing cameras with distance guides, up to HD cameras with a wider angle to assist you in many driving stituations. 
---
Thickened Aluminum Heat Sink
Super cooling solution! The heat sink design enables and sustains higher overall performance, always keeping the unit cool and stable. 
CUSTOMISE
YOUR EXPERIENCE
Explore your options and maximise your system with our range of accessories. Make the most of in-car technology.
DAB+
Enjoy the audiophile-level sound in your car
XTRONS USBDAB01/USBDAB02/USBDAB03 is compatible
TPMS
Monitors your tyre pressure and temperature
XTRONS TPMS07 are compatible
OBD2
A window for you to diagnose your car status
XTRONS OBD01, OBD02, OBD03 and OBD04 are compatible
DVR
Helps you record your journey on the road
XTRONS  DVR023S, DVR025S, DVR027S, DVR028, DVR029, DVR030 are compatible (DVR029 and DVR030 are with ADAS features) 
KEYBOARD
Makes the input of information easy
XTRONS AMK003 is compatible
CAMERA
Ensure the safety of your driving
XTRONS CAM005/CAM006/CAM007/CAM009/CAM001F and AHD cameras are compatible
Microphone
Makes hands free Bluetooth safer and easier
XTRONS MIC001 & MIC002 & MIC003 & MIC004 are compatible
SIZE
Head Unit: 178x98mm
Face Panel: 258(top)x232mm
ACCESSORIES INCLUDED
2 x ISO Wiring Harness
1 x RCA Cable
1 x 4G Antenna
1 x Camera Cable
1 x CANbus Box
2 x USB Cable
1 x GPS Antenna
1 x Radio Antenna Cable
1 x Radio Antenna Adapter
1 x User Manual
DESIGNED FOR MERCEDES-BENZ VEHICLES
Applicable Models & Years
For Mercedes-Benz S-Class W220 (S280 / S320 / S350 / S400 / S430 / S500) (1998-2005)
Note:This unit does not play discs.
Face Panel:258x232mm
Although we have made every effort to ensure this unit will be compatible with the listed vehicles, please check the year, dimensions and shape of the centre console of your vehicle before purchasing.
IMPORTANT NOTES:
Please be advised if your vehicle has a COMAND APS NTG 1 system, you need to order an extra optical decoder box to retain your car's original COMAND System.    XTRONS FOBB01 is compatible.

Please note your CD changer will NOT work after installing this unit.
    3.This unit does NOT support your vehicle's air conditioning information.
13 YEARS' EXPERIENCE
In-Car Entertainment
XTRONS has been working continuously to bring the latest technology and concepts to your driving experience. We aim to develop long-lasting quality products with excellent customer service, allowing us to lead the aftermarket in-car entertainment industry.
The Xtrons Commitment
XTRONS is committed to providing high quality products and outstanding customer service, by ensuring that we meet and exceed industry regulations and standards, from manufacturing to distribution.
High and Low-Temperature Test between -20° and +80°
Electrostatic Test
8-hours Accelerated Aging Test
Verified In Car Test
Impact Test
1.2 Meters Drop Test
HD

High Definition provides a crisp resolution, maximising your in-car entertainment experience.

Apple Play

Connect your iPhone to your car stereo via the USB port and make the most of your phone's fabulous features, videos and music!

Bluetooth

Hook up your head unit to any Bluetooth device and access music, share videos and make calls hands-free.

4G

Make the most of surfing the internet without relying on Wi-Fi. Optional dongle required.

3G

Enjoy the ability to roam the internet freely without restriction. Optional dongle required.

Wifi

Built in Wi-Fi allows for faster LTE download speeds and greater access to the internet, wherever you are.

Touch Screen

Multi-touch screen, provides a remarkably fluid and intuitive operation.

GPS

Licensed Kudos maps for Windows CE models. Google Maps, iGo, Sygic are available for download on Android models, so you never get lost.

USB

A built-in USB port to upload, download & connect your music, files and information on the move.

DVB_T

Benefit from Digital Video Broadcasting & stream straight to your unit with an optional receiver.

RDS

The built-in radio tuner with RDS enabled gives you 18FM & 12AM stations as well as live updates.

DVD

Enjoy the full DVD experience from the comfort of your own car.

SD

The SD card portal allows for additional access to your personal files and information, for easy exchanges.

DAB

Giving you more choice and access to your favourite digital radio stations.

Octa Core

An eight-core configuration which allows optimum speed and performance, especially when multitasking.

DSP

Fetch multiple real world signals like audio & video - measure, compress & filter them efficiently to give you better multi-use performance & power.

Microphone

Making hands-free Bluetooth easier and safer, as callers can hear you with improved clarity. Optional mic required.

OBD

Retrieve real-time data, in an easy to read format, allowing you to understand any troubles with your car's computer.

TPMS

Receive real-time information about the pressure, temperature and performance of your tyres, for additional safety.

DVR

External DVR helps to record your journeys for added peace of mind, ultimately improving your safety and security on our busy roads. Optional DVR required.

Reversing Camera

Have confidence when reversing. Reversing cameras help you to see clearly what's behind you. Optional camera required.

Integrated 4G

Enjoy fast streaming mobile data directly to your dashboard.

Android Auto

Connect your Android smartphone to your car stereo display effortlessly. Get all the great Android features on your dashboard.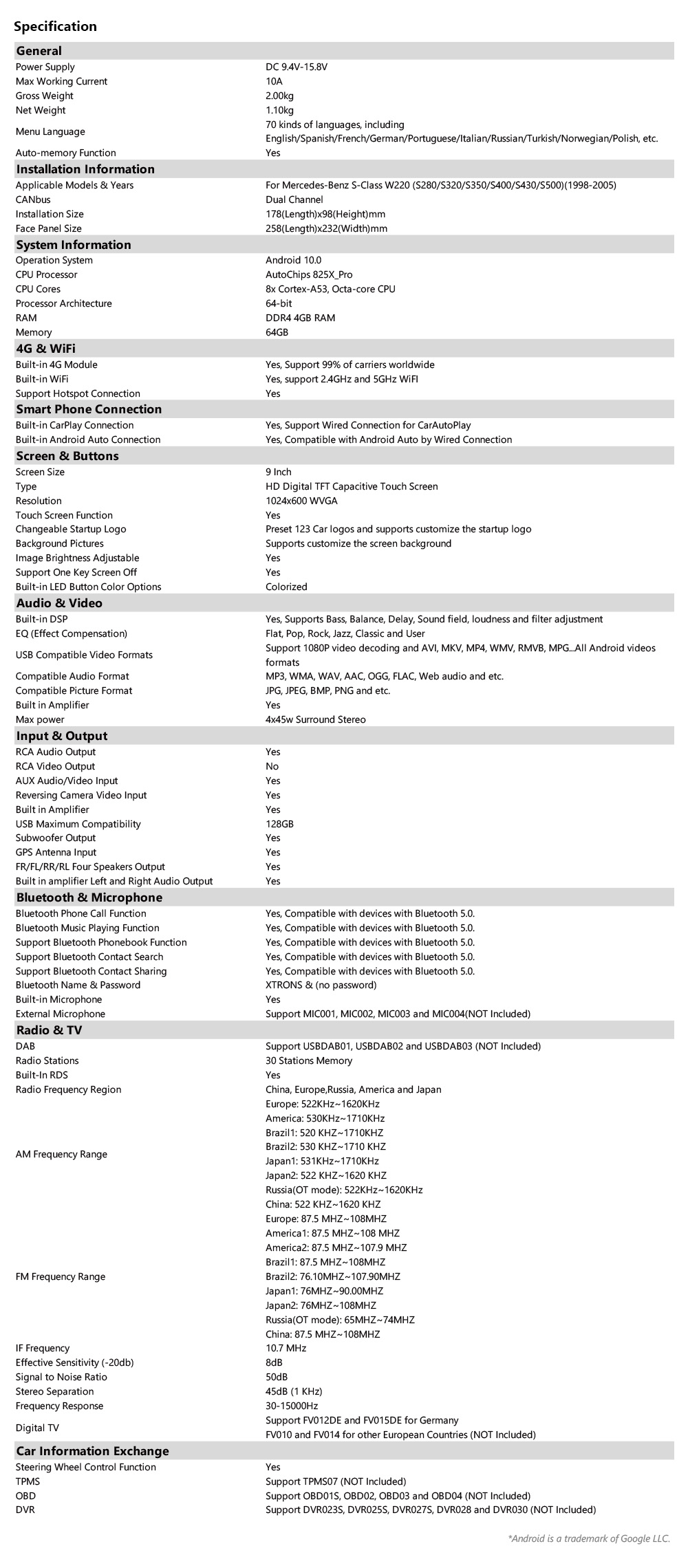 ICE/HU/PMA90M220
Support Video
Product Support
Installation Videos

Product Videos

User Manuals

User Guides

Customer Support