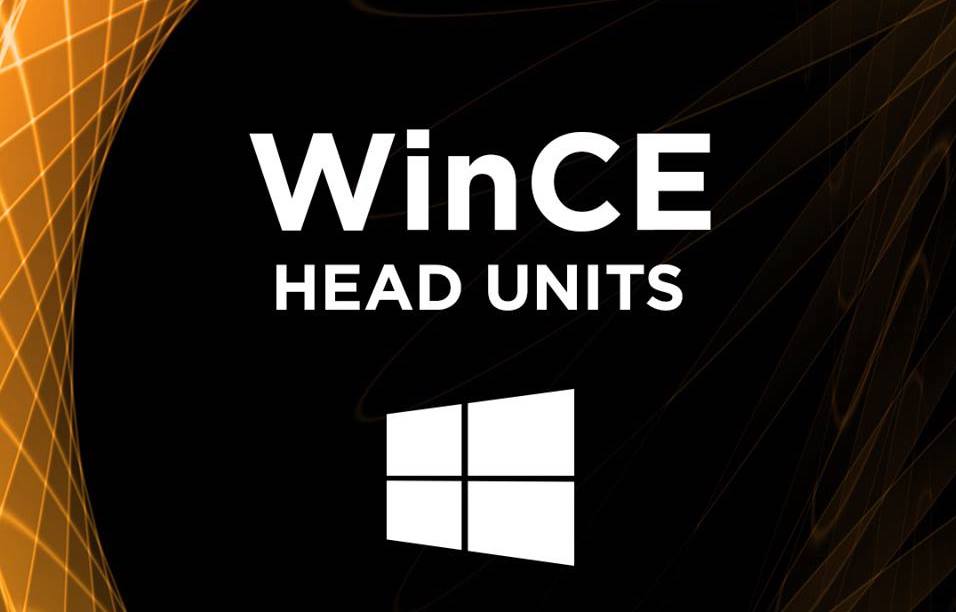 Windows CE (WinCE) derived from the Microsoft Windows operating system but has been engineered to include or embed itself on more space-constrained devices such as car stereo head units.
The familiar user interface and recognisable features of Windows are the WinCE car stereo's most endearing qualities, because so many people are used to operating with it.
There's no doubt that WinCE provide a commendable, admirable and interactive car stereo solution, with credibility in the multitasking and performance categories. However, we wanted to take a closer look at what the WinCE car stereos at Xtrons can do.
New WinCE Car stereos
The new WinCE car stereos at Xtrons have more features than ever, yet still maintain the swiftness and smoothness of a Microsoft product.
Screen
This head unit has a 7" HD ready digital touch screen with an impressive 800*480 screen resolution. Perfect for maximising the crispness you've come to expect from digital devices. With a screen-mirroring function enabling you to sync your smartphone to the unit, the touch screen comes in to its own with many accessible functions.
Engine
Fuelled by the powerful 800MHZ Cortex A7 processor, this car WinCE car stereo packs speed and performance which betters anything that came before it. By developing the efficient heat dissipation, it allows the unit to perform to new levels and exhaust the additional heat created.
Built-In
As standard, this BMW WinCE car stereo comes with a built-in DVD player providing the cinematic experience for the comfort of your very own car. It also has an SD card portal, allowing for the exchange of any other files o information. It also has USB port to be able to connect, upload or download any files. The USB port doubles as a way of connecting to the internet via a 3G or 4G Wi-Fi dongle. There's also the option to connect via the Bluetooth 4.0 feature.
External
Both reversing cameras and journey recorders are compatible with this WinCE car stereo. Each of these additions can improve your driving experience and safety. External microphones can be added to improve safety, as it allows you to make hands-free calls.
Audio
The ability to tune in to DAB has become somewhat of a necessity and with an optional DAB+ dongle your unit cold benefit form better sound quality and signal for DAB radio channels. Dongle aside, the unit has RDS enabled giving you access to many FM and AM stations as well as live updates. Turn up your station to a mega 1.5V in various sound modes such as rock & pop!
For further detailed information of the above features, and more, please read the 'Description' section of each product.
WinCE car stereo summary:
WinCE car stereos are more than capable of competing in the in-car entertainment market. By expanding their features, making themselves more accessible, they are an attractive slightly cheaper alternative to the latest Android head units.
There's a real essence of reliability and performance when it comes to anything produced by Microsoft. Their wealth of experience and digital know-how carries over into these head units and they are continuing to embrace new technologies and keep up with additions, as they come to market.