Alfa Romeo | Various | Android 10 | Quad Core | 2GB RAM & 32GB ROM | PSA60ARA
Alfa Romeo | Various | Android 10 | Quad Core | 2GB RAM & 32GB ROM | PSA60ARA

Android 10 Quad Core 2GB RAM + 32GB ROM Multimedia Car Stereo with 6.1" Display Built-in CarPlay Built-in DSP Full RCA Output Dual Theme Custom Fit for Alfa Romeo 159 (939) 2005-2011, Brera (939) 2005-2010, Spider (939) 2006-2010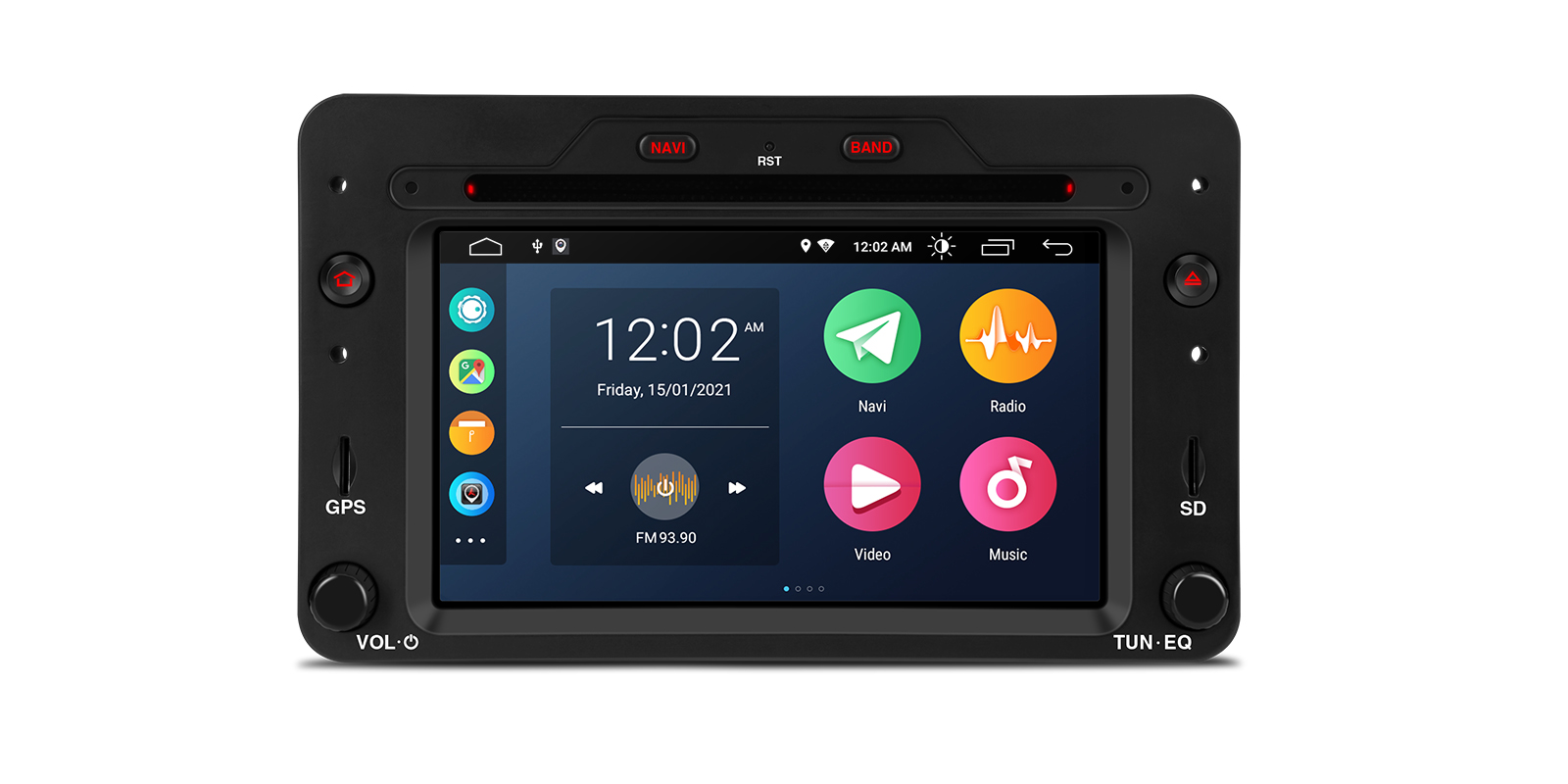 Perfect for
Music


and for

your iPhone
Smart Connections
Simply connect your CarPlay enabled iPhone to the USB port of the XTRONS head unit and you are ready to go. 
With support of voice commands, you can get more things done hands-free. Effortlessly stream or enjoy content from your smartphone, right there on the screen of your head unit.
The unit also supports screen mirroring and Bluetooth, so you have more options to interact with your mobile phone.
Reviews From The Customers
"Excellent service, item arrived quickly with notifications at every step."

"Really good head unit and customer service."

"Plain and simple--Great! My 2002 Mercedes C230 needed an upgrade in the audio/phone/navigation department. After a lot of internet searching, I found an Xtrons unit that claimed to be 100% compatible with my car make and model. I bought it for approximately $300 US (it came with a free backup camera as well) and had it all installed for approximately $250 US.

Absolutely everything worked as advertised and it has the appearance of being made for the car as promised. Honestly, I couldn't be happier with the product!"

"Great service very quick turnaround from payment to delivery. Purchased PB78ATTP, works faultlessly so far very pleased with purchase."
Get Outstanding Audio with Built-in DSP
The built-in DSP brings out the best in your entertainment. With immersive surround sound, you can customise the audio experience in perfect harmony. A thrilling, cinematic and crystal-clear audio experience. 
Multiple options to customise music - Sound Presets, Fader and Balance, Digital Time Delay.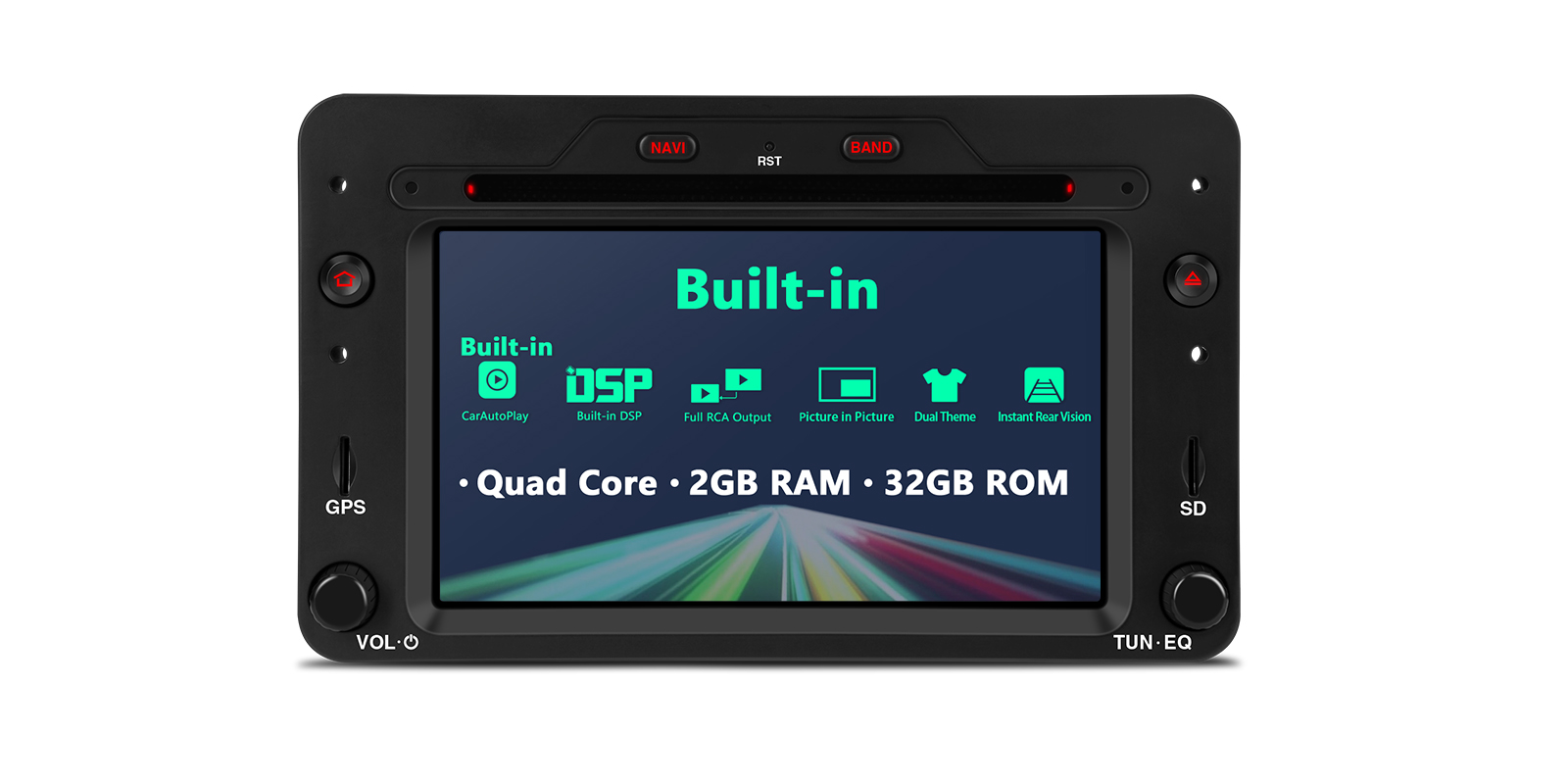 Smart UI Design
Get Access to Recently Used Apps Quickly
The user interface is very intuitive and is designed to perfectly integrate into your vehicle. You can drag any of your favourite applications to customise the home page. Recently used applications are always in the left dock, no need to waste time to find them.
Moreover, the uni supports dual theme, so you can switch to another different style of UI easily. 
Full RCA Output
Dual Zone Function
With the all-function output you can share all features simultaneously with your friends in the back seat. Thanks to the dual zone function, videos (and other files) on USB could be  transmitted to the back seat monitors for your kids to watch, while the head unit is navigating. No more distractions. 
Have a Safe Journey
Use Your Favourite Navigation Application
Supports Sygic, iGo, Waze, Google Maps etc. with the latest roadway info and accurate directions. Make it faster for you to find your route and never worry about getting lost now.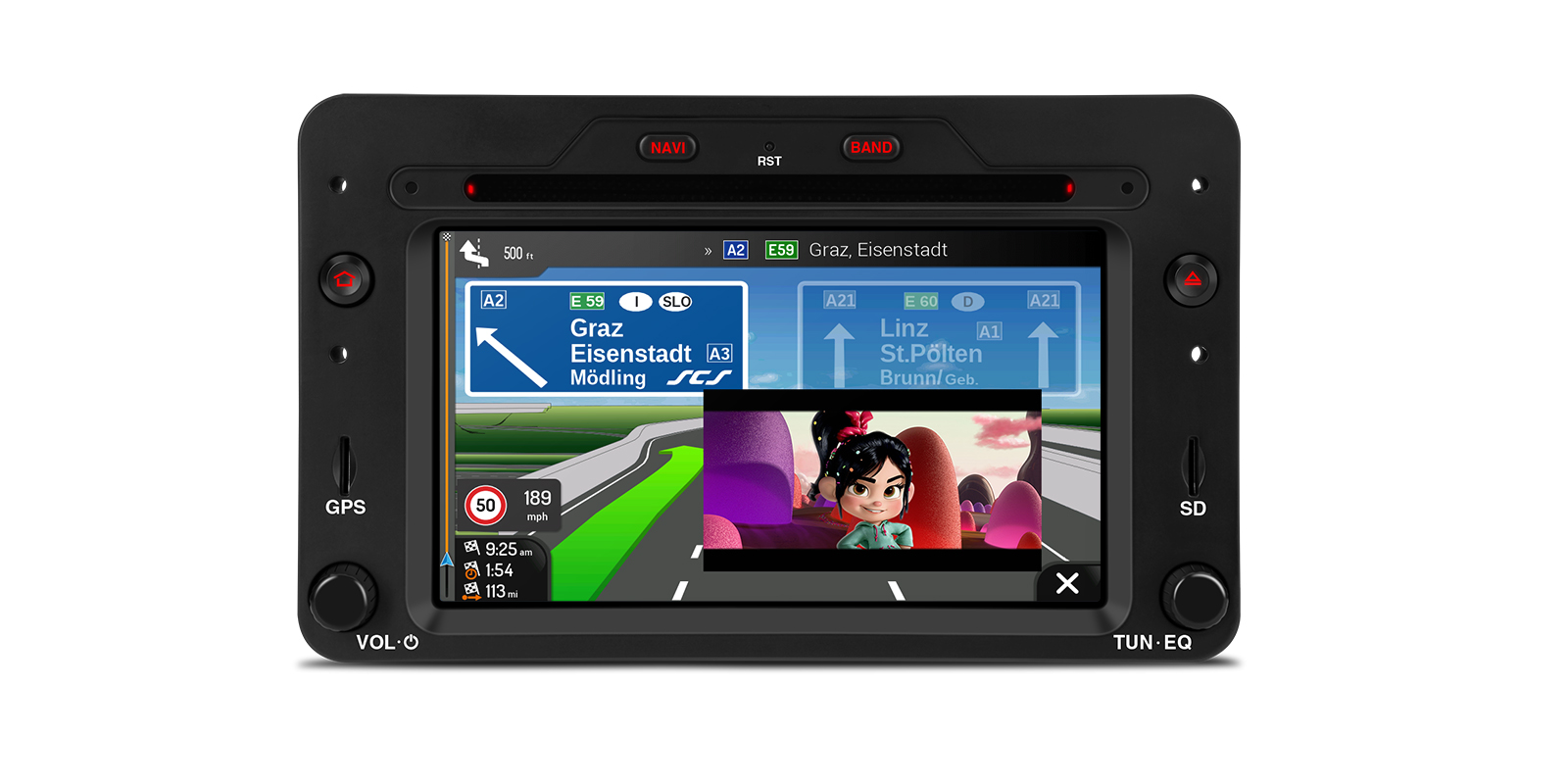 Immediate Access to the Reversing Camera Mode
Equipped with the quick reversing mode, you can get access to your reversing camera immediately without waiting including every time your car starts. 
ACCESSIBLE
HIGH END

TECHNOLOGY
Built-in Bluetooth Module
Built-in WiFi Module
HQ Radio Chip with RDS
HQ Amplifier Chip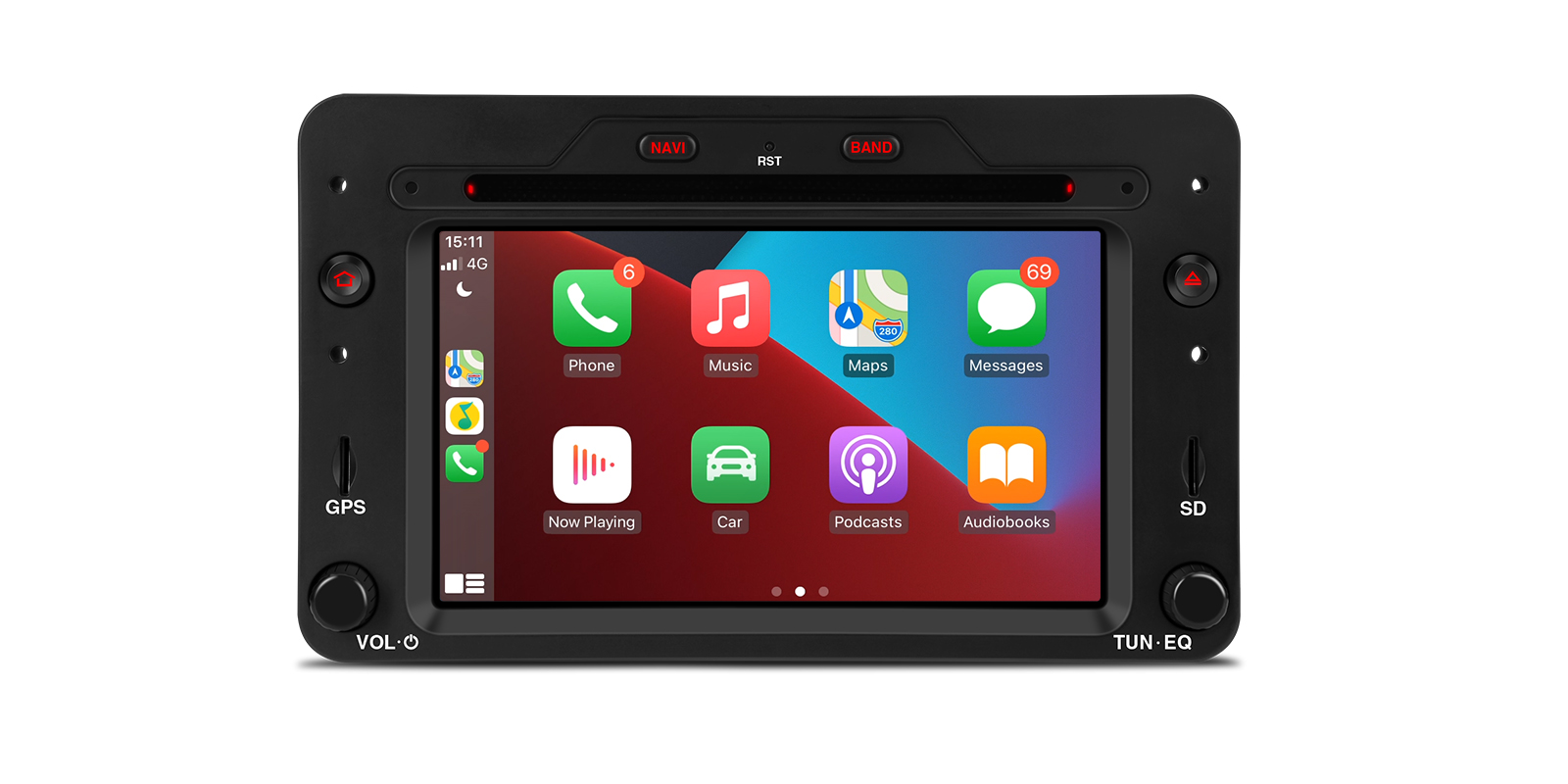 32GB ROM/2GB RAM
Support Screen Mirroring
Dual Theme
PIP Mode Enabled 
OBD2 - Diagnose Your Car Status
With the OBD2 function, you can retrieve real-time data and trouble codes from your vehicle's computer. The information obtained from your vehicle is presented in an easy-to-read format, keeping you up-to-date with what's going on in the engine.
Note: The OBD2 scanner box is not included (XTRONS OBD01, OBD02, OBD03 and OBD04 are compatible)
Video Input Ports
A DVR captures your journey from the dashboard, giving you features such as collision footage which can bring your insurance premium down. A front or reversing camera provides a more accurate image of the world around you, meaning a safer ride and safer manoeuvres for you and your passengers.
Note: The DVR, front view camera and reversing camera are not included (XTRONS DVR023S, DVR025S, DVR027S, CAM001F, DVR028, DVR029 and reversing cameras are compatible)
Tyre Pressure Monitoring (TPMS)
After installation, the TPMS sensors will automatically monitor your tyre pressure and temperature, sending their status to the driver's seat. You can view real-time data and stay on top of your safety.
Note: Tyre pressure monitoring receiver system is not included (XTRONS TPMS07 is compatible)
ENTERTAINMENT
EXPERIENCES &
FUNCTIONALITY
LIKE NEVER BEFORE
1080P Video
This unit is compatible with most video formats, allowing you and your passengers to watch your favourite movies on the road, with perfect clarity and definition up to 1080P. Superb image quality and reliability.
---
Picture in Picture
PIP is a floating video player which sticks to the foreground of your screen. This new feature let's you watch your favorite videos while multitasking. 
---
Dual Channel CANbus
The dual channel CANbus allows this XTRONS unit to communicate with VW/Skoda/Seat 's electronic system. Vehicle settings and information such as air-condition, door status will be displayed on the XTRONS screen.
---
Steering Wheel Control
Take control of your music or use the hands-free calling function for safety to concentrate on the road ahead. 
---
Bluetooth
With the new and updated Bluetooth module, you can now enjoy Bluetooth interference-free phone calls in higher quality and with more clearity. 
---
Built-in Radio Tuner
This unit comes with a radio tuner, storing up to 54 FM stations and 24 AM stations.
---
4 x 50watt Amplifier Output
With the built-in amplifier delivering 4 x 48 Watts for the speaker channels, you can enjoy superb sound, in perfect harmony with your in-car environment.
---
Thickened Aluminum Heat Sink
Super cooling solutions and heat sink design enable and sustain higher overall performance while always keep it cool and stable. 
CUSTOMISE
YOUR EXPERIENCE
Explore your options and maximise your system with our range of accessories. Make the most of in-car technology.
DAB+
Enjoy the audiophile-level sound in your car
XTRONS USBDAB01/USBDAB02/USBDAB03 is compatible
TPMS
Monitors your tyre pressure and temperature
XTRONS TPMS07 are compatible
OBD2
A window for you to diagnose your car status
XTRONS OBD01, OBD02, OBD03 and OBD04 are compatible
DVR
Helps you record your journey on the road
XTRONS DVR023S, DVR025S, DVR027S, DVR028, DVR029 are compatible 
KEYBOARD
Makes the input of information easy
XTRONS AMK003 is compatible
4G
Browse the Internet with a 3G/4G Dongle
XTRONS 4GDONG001 and 3GDONG008 are compatible
CAMERA
Ensure the safety of your driving
XTRONS CAM005/CAM006/CAM007/CAM009/CAM001F are compatible
Microphone
Makes hands free Bluetooth safer and easier
XTRONS MIC001 & MIC002 & MIC003 & MIC004 are compatible
SIZE
Head Unit: 178x158x50mm
Face Panel: 116x193mm
ACCESSORIES INCLUDED
2 x ISO Wiring Harness
1 x RCA Cable
1 x Wi-Fi Antenna
1 x Radio Antenna Adapter
1 x CANbus Box
1 x USB Cable
1 x GPS Antenna
1 x User Manual
DESIGNED FOR Alfa Romeo VEHICLES
Applicable Models
For Alfa Romeo 159 (939) 2005-2011, Brera (939) 2005-2010, Spider (939) 2006-2010
Face Panel: 116x193mm
Although we have made every effort to ensure this unit will be compatible with the listed vehicles, please check the year, dimensions and shape of the centre console of your vehicle before purchasing.
Important Note:
1. This unit can NOT support the cars with the original factory navigation, and if you want to use the amplifier speakers of your car, some modifications are needed. 
2. This unit is NOT compatible with the original digital amplifier. 
3. If your car has a 40pin power cable port, this unit will NOT fit your car. 
13 YEARS' EXPERIENCE
In-Car Entertainment
XTRONS has been working continuously to bring the latest technology and concepts to your driving experience. We aim to develop long-lasting quality products with excellent customer service, allowing us to lead the aftermarket in-car entertainment industry.
The Xtrons Commitment
XTRONS is committed to providing high quality products and outstanding customer service, by ensuring that we meet and exceed industry regulations and standards, from manufacturing to distribution.
High and Low-Temperature Test between -20° and +80°
Electrostatic Test
8-hours Accelerated Aging Test
Verified In Car Test
Impact Test
1.2 Meters Drop Test
HD

High Definition provides a crisp resolution, maximising your in-car entertainment experience.

Apple Play

Connect your iPhone to your car stereo via the USB port and make the most of your phone's fabulous features, videos and music!

Bluetooth

Hook up your head unit to any Bluetooth device and access music, share videos and make calls hands-free.

4G

Make the most of surfing the internet without relying on Wi-Fi. Optional dongle required.

3G

Enjoy the ability to roam the internet freely without restriction. Optional dongle required.

Wifi

Built in Wi-Fi allows for faster LTE download speeds and greater access to the internet, wherever you are.

Touch Screen

Multi-touch screen, provides a remarkably fluid and intuitive operation.

GPS

Licensed Kudos maps for Windows CE models. Google Maps, iGo, Sygic are available for download on Android models, so you never get lost.

USB

A built-in USB port to upload, download & connect your music, files and information on the move.

DVB_T

Benefit from Digital Video Broadcasting & stream straight to your unit with an optional receiver.

RDS

The built-in radio tuner with RDS enabled gives you 18FM & 12AM stations as well as live updates.

DVD

Enjoy the full DVD experience from the comfort of your own car.

SD

The SD card portal allows for additional access to your personal files and information, for easy exchanges.

DAB

Giving you more choice and access to your favourite digital radio stations.

Quad Core

Four-core processors (32-bit CPU) generate great power and performance from the heart of the unit.

DSP

Fetch multiple real world signals like audio & video - measure, compress & filter them efficiently to give you better multi-use performance & power.

Microphone

Making hands-free Bluetooth easier and safer, as callers can hear you with improved clarity. Optional mic required.

OBD

Retrieve real-time data, in an easy to read format, allowing you to understand any troubles with your car's computer.

TPMS

Receive real-time information about the pressure, temperature and performance of your tyres, for additional safety.

DVR

External DVR helps to record your journeys for added peace of mind, ultimately improving your safety and security on our busy roads. Optional DVR required.

Reversing Camera

Have confidence when reversing. Reversing cameras help you to see clearly what's behind you. Optional camera required.

Screen Mirroring

Mirror your smartphone to the unit and operate all the entertainment features. Play games, watch videos and enjoy.

ICE/HU/PSA60ARA
Support Video
Product Support
Installation Videos

Product Videos

User Manuals

User Guides

Customer Support