13.3-inch Car Overhead DVD Player | CR133HDVSGrey
SKU
ICE/VDO/CR133HDVSGrey
13.3-inch Car Overhead DVD Player | CR133HDVSGrey

13.3" 1080P Video HD Digital TFT Monitor 16:9 Wide Screen Car Roof DVD Player with HDMI Port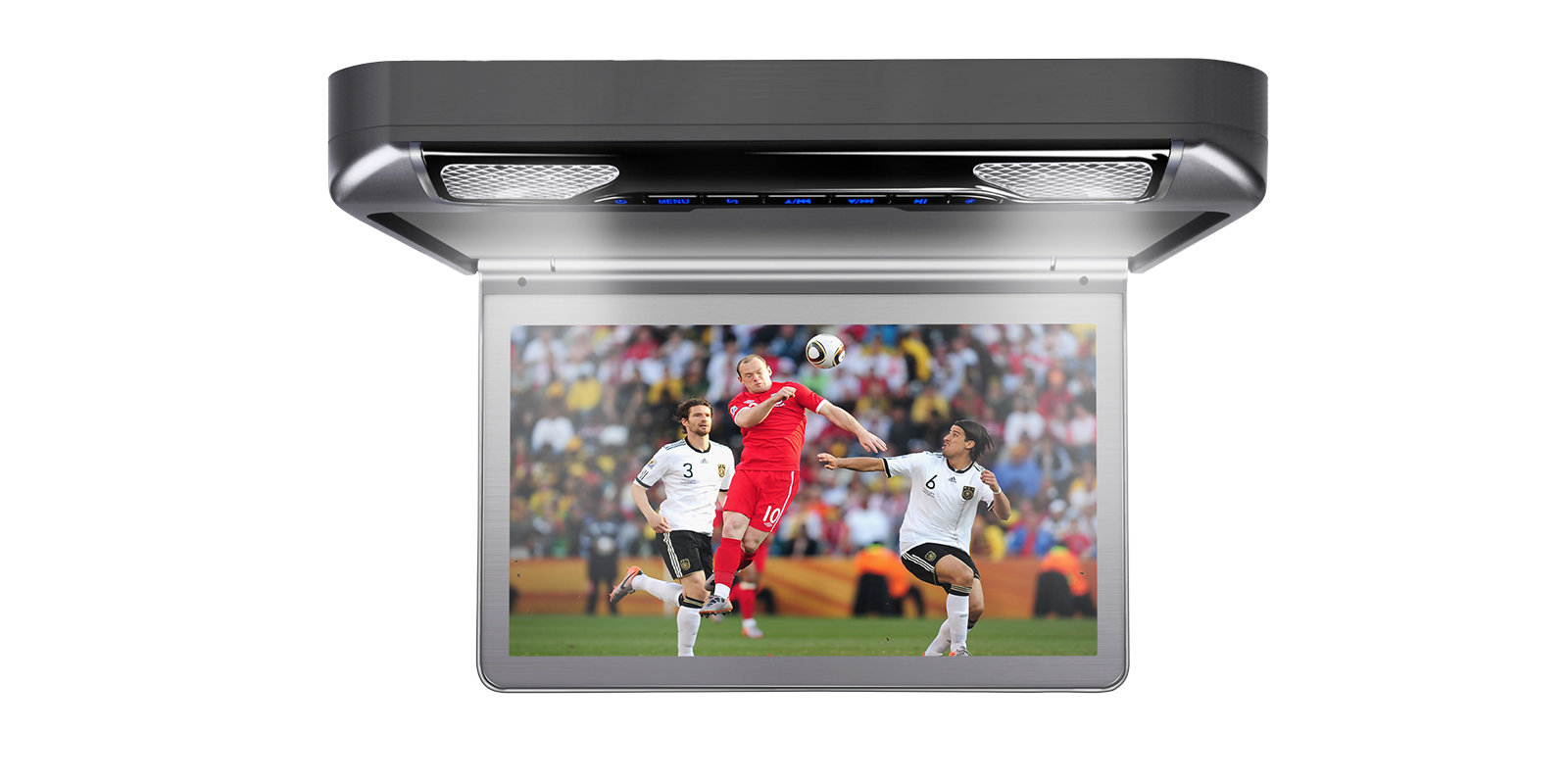 1920x1080 Pixels
This 13.3" inch Full HD 16:9 widescreen offers you the ultimate view of your back seat entertainment.
FAST AND EASY INSTALLATION
Please see our roof mounted installation guide
Simple wiring and seamless integration with your car's interior, for outstanding entertainment with a discreet and stylish look.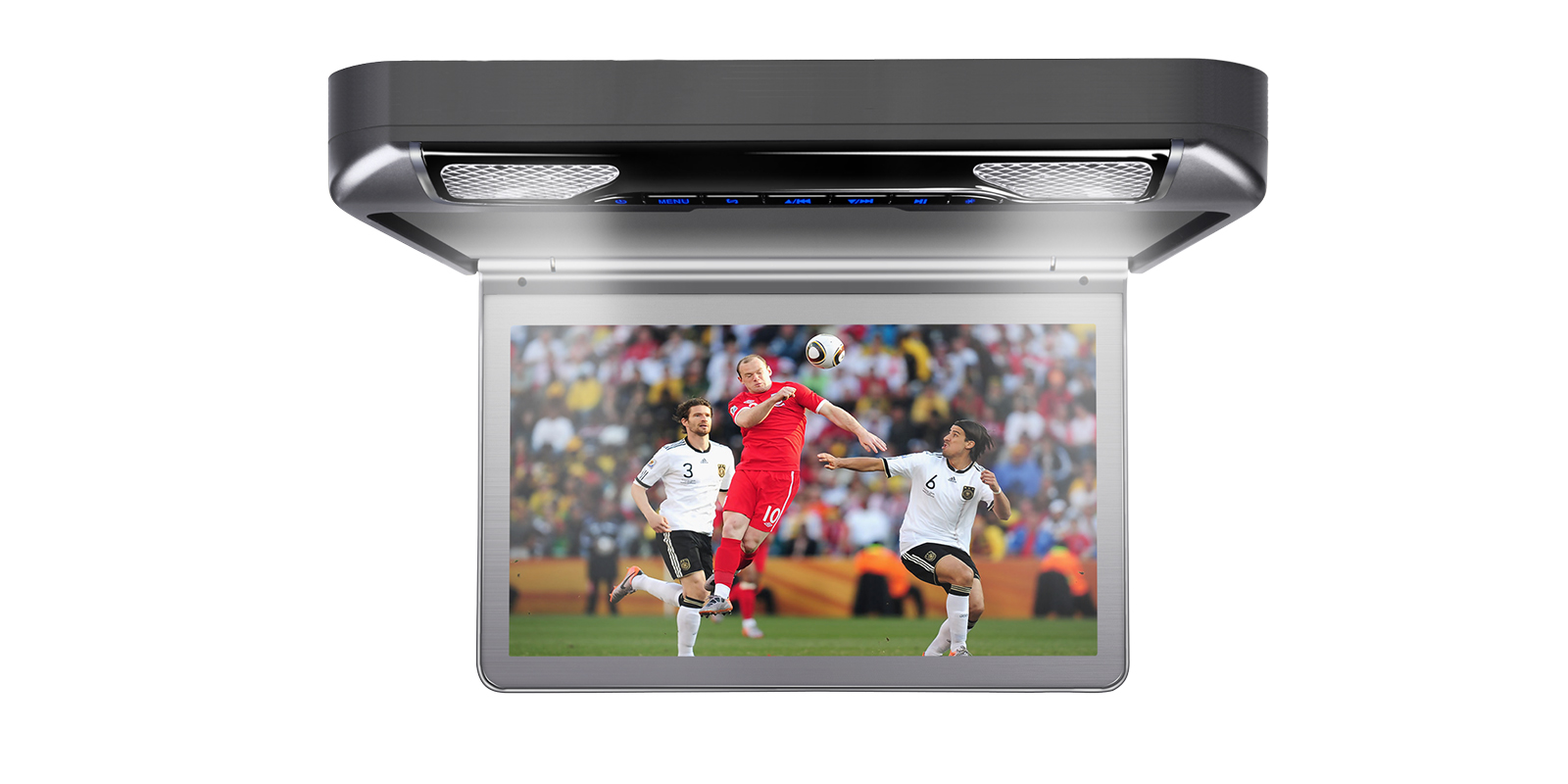 VIDEO SHARING
Share Your Entertainment
With the built-in HDMI port, your movies and music on your phone can now be shared with everyone you're travelling with. Keep your passengers entertained, and your journey interesting!
USB & SD CARD
Multiple Media Choices
Expand your media choices by plugging in your USB stick or SD card and play music, video or view photos. Take you favourite entertainment on the road with you.
120° SWIVEL FUNCTION
For the perfect angle
You can adjust the screen position to provide you with the best view - eliminate glare and annoying reflections, wherever you're watching from.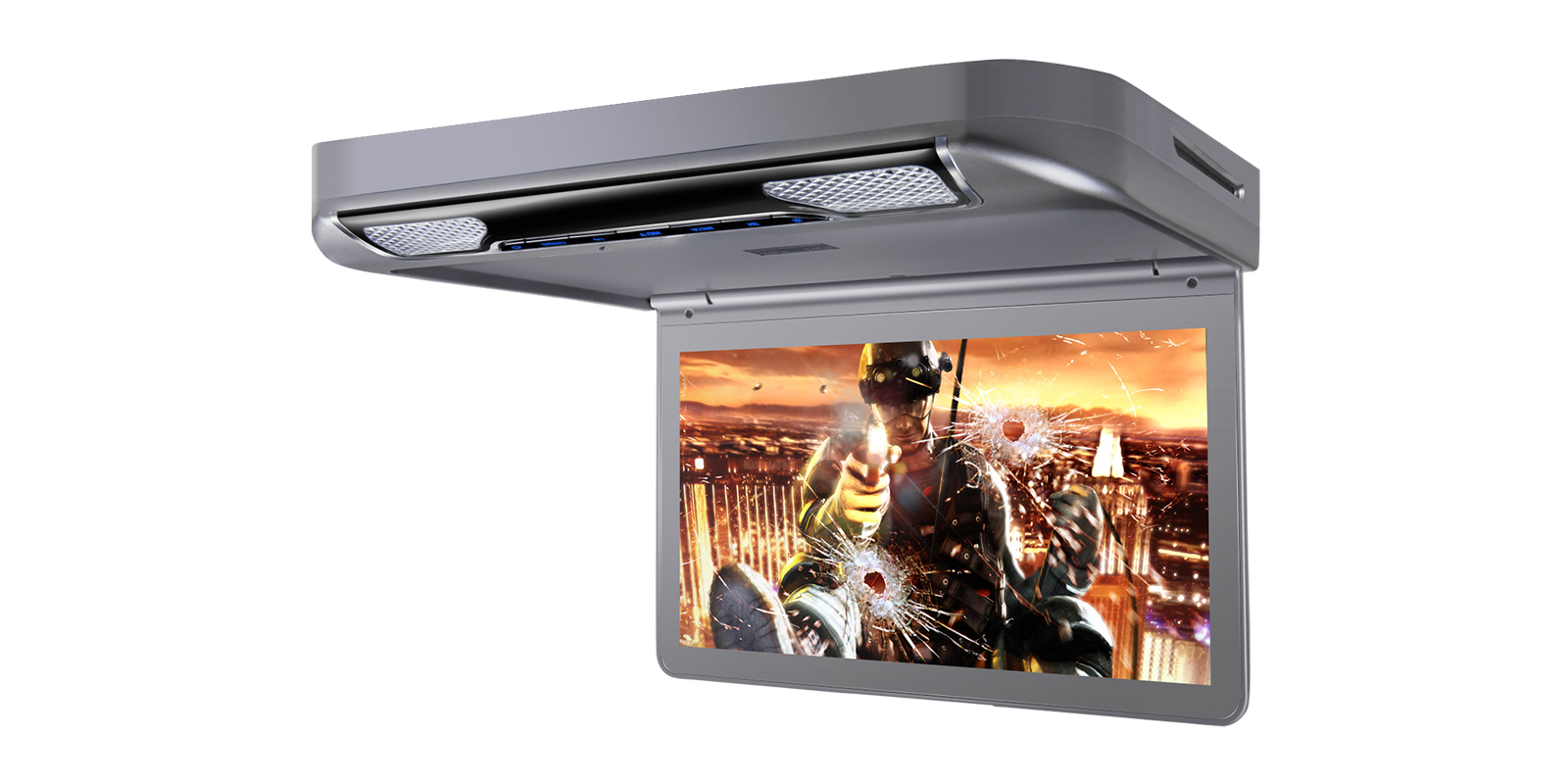 HDMI INPUT
Bring your favourite console
The HDMI input allows you to hook up your smartphone and even games consoles. Supports Nintendo, Playstation and Xbox. Stream games and video directly onto the monitors and make every drive a fun drive.
Slot Loading | Adjustable Angle
IR & FM Transmitters | LED Lights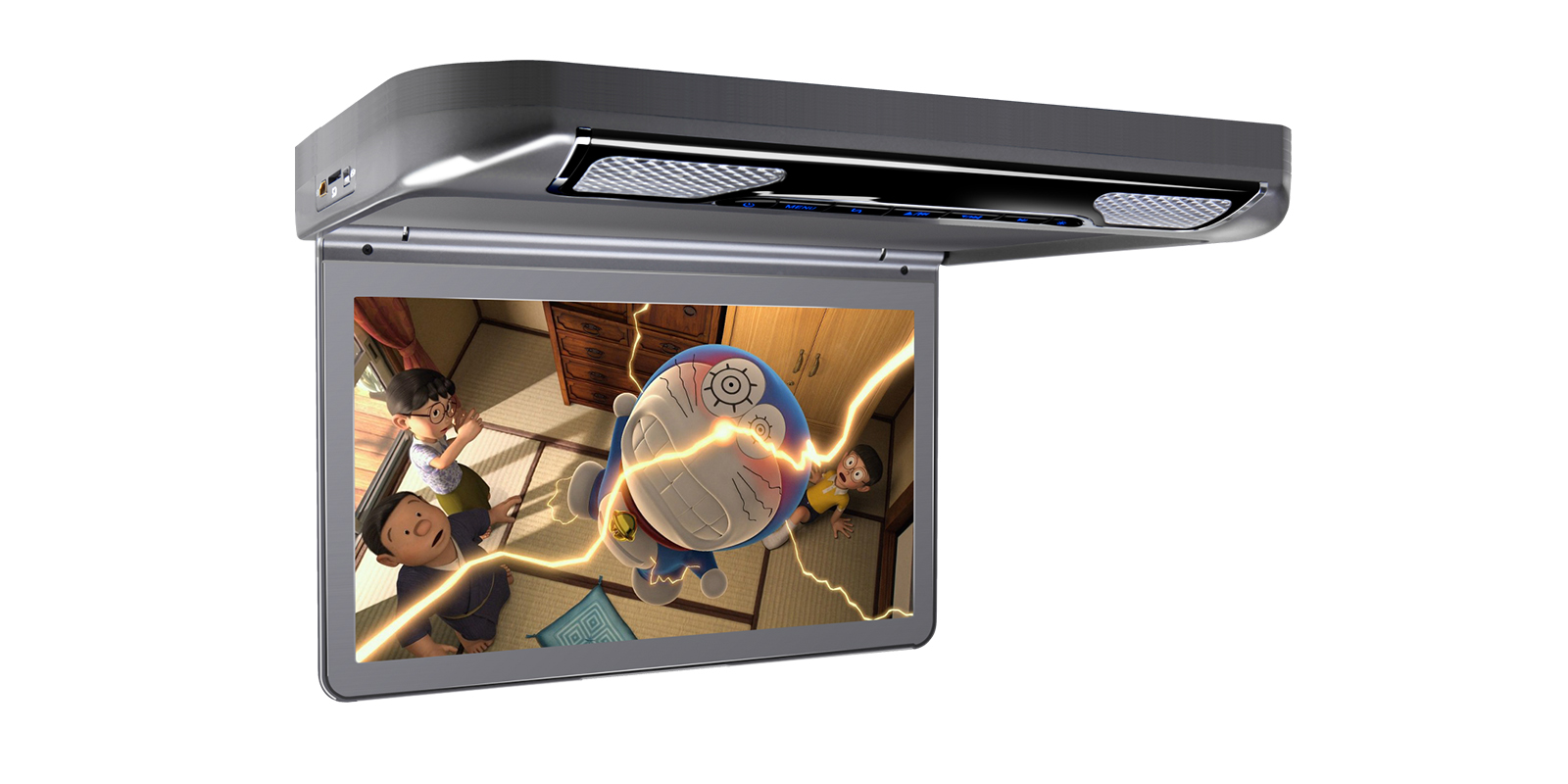 1920x1080 Pixels | 32-bit Gaming
16:9 Widescreen | USB/SD/HDMI
THREE COLOURS AVAILABLE
Watch in Style
Choose from Black, Grey or Beige. Designed to match your car's interior styling perfectly, giving a flawless finish. Upgrade your in-car technology without compromising on look.
A Variety of Sound Output Choices
With built-in IR transmitter, FM transmitter, you can pick the most suitable option on how to output sound from the units. 
Support FM-TX: 87.7, 88.1, 88.5, 88.9, 106.7, 107.1, 107.5, 107.9 OFF
Support IR-TX:A & B Channel, A:2.3-2.8MHz B:3.2-3.8MHz
6 x Nuts
1 x Remote Control
1 x User Manual
13 YEARS' EXPERIENCE
In-Car Entertainment
XTRONS has been working continuously to bring the latest technology and concepts to your driving experience. We aim to develop long-lasting quality products with excellent customer service, allowing us to lead the aftermarket in-car entertainment industry.
The Xtrons Commitment
XTRONS is committed to providing high quality products and outstanding customer service, by ensuring that we meet and exceed industry regulations and standards, from manufacturing to distribution.
High and Low-Temperature Test between -20° and +80°
Electrostatic Test
8-hours Accelerated Aging Test
Verified In Car Test
Impact Test
1.2 Meters Drop Test
HD

High Definition provides a crisp resolution, maximising your in-car entertainment experience.

USB

A built-in USB port to upload, download & connect your music, files and information on the move.

DVB_T

Benefit from Digital Video Broadcasting & stream straight to your unit with an optional receiver.

DVD

Enjoy the full DVD experience from the comfort of your own car.

SD

The SD card portal allows for additional access to your personal files and information, for easy exchanges.

HDMI

Connect & transmit your digital audio & video to display on screen.

DAB

Giving you more choice and access to your favourite digital radio stations.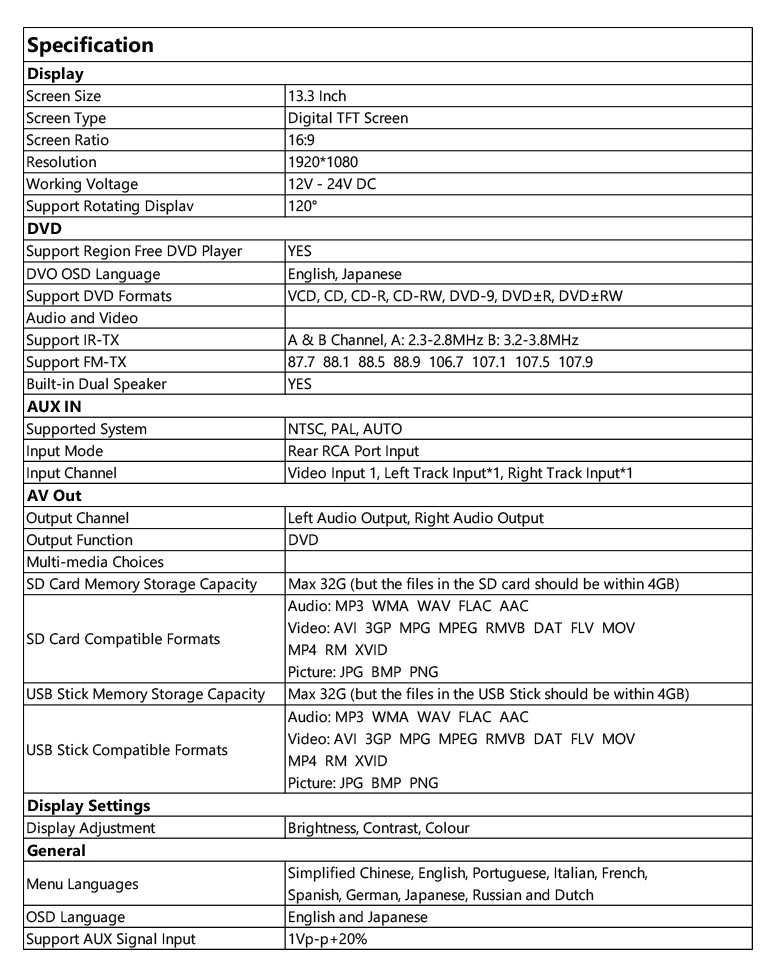 Product Support
Installation Videos

Product Videos

User Manuals

User Guides

Customer Support